USPS Priority Shipping! FREE Shipping - Orders $49.99 & UP! New Subscribers receive a 10% Off coupon!
Frequently asked questions
Do you have a physical store?
---
We closed our physical store front on 7/31/2020. Our corporate offices are located at 6251 44th Street N., Ste 1907, Pinellas Park, FL. 33781, FL. We do offer order online and pick up at our lobby service.
---
What are your office hours?
---
Tuesday - Saturday, Noon - 5:00pm Closed Sunday/Monday Online shopping is available 24/7.
---
What postal service is used for shipping?
---
We ship 2-3 day United States Postal Service (USPS) Priority Shipping. If you're within the state of FL, sometimes packages get there as quickly as 1-2 days.
---
How do I contact someone about a damaged/incorrect item in order?
---
While we hope this is never the case, sometimes things happen. In the event of a damaged/incorrect item here's what you do:
Please Contact us via Phone ( 727-498-6590) or Email ( andrew@6sboutique.com or sasha@6sboutique.com)
Let us know when you placed the order and received
Tell us about the incorrect/damaged product
We'll give you instructions on sending back the incorrect/damaged product and we will get information from you on where to ship your replacement item.
---
What's the best way to match my foundation if I'm unsure of the color?
---
We do show color charts with our Kryolan and Mehron foundations but we also understand that if you have never used a TV Paint stick from Kryolan or a CreamBlend Stick from Mehron choosing the best color may not be easy online. If you already use foundation (doesn't matter what brand) and have a color that works well for you: 1. Get a plain white piece of paper 2. Smudge a bit of your foundation onto the white paper 3. Fold paper and put in envelope, please include brand(s) you'd like to be matched to, your name and phone number or email address. 4. Mail it to us at 6251 44th St N, Ste #1907, Pinellas Park, FL 33781 5. We will use your smudge and match it to physical products at our testing station. 6. We will then contact you to let you know what your match is. Then you'll be able to shop online and refill your foundation knowing its the right match!
---
Do you carry theatrical makeup?
---
Yes we do! We carry theatrical makeup from KRYOLAN Professional Makeup and MEHRON Makeup. Check out our Specialty Makeup, FX Blood/Latex, Body Paints and Adhesives and Tools pages!
---
What Makeup brands do you carry?
---
We carry 3 professional makeup lines:
KRYOLAN Professional Makeup
La Femme Cosmetics
MEHRON Makeup
---
Do you do instore makeovers?
---
We no longer do instore makeovers. We apologize. However feel free to contact us regarding it, we have a network of makeup artists that can assist.
---
How do I make my makeup smudge proof?
---
Whether you're using beauty make up like foundation and powders or body paints, you can set your makeup with KRYOLAN's Setting/Fixing Spray. We have them availble in multiple sizes as well. How do? Once you've completed your makeup, get your Fixer Spray, hold the can 6-12 inches away from your face/body, CLOSE YOUR EYES if spraying your face and spray evenly over your makeup. Let it dry, takes approximately 60 seconds to air dry or you can use a blow dryer on cool setting. Larger applications may take a bit more to dry. For added protecting repeat the process another time. Your makeup will now be smudge proof. If you sweat your sweat will roll over your makeup not through it. Its cold water resistant also! To remove just wash your face with warm water and makeup remover or soap.
---
What is the Booking Service for?
---
6S transitioned from a physical store to a fully online store on July 31st 2020. We wanted a way to remain connected to our loyal in-store customers. For local customers (Tampa Bay, FL) we are offering 2 services. The Lobby Pickup service and Saturday night pickup service. Order online. Book Pickup Time. Pickup your order! We ask for 24 hour notice please. 6S Saturday Night Local Pickup/Dropoff Service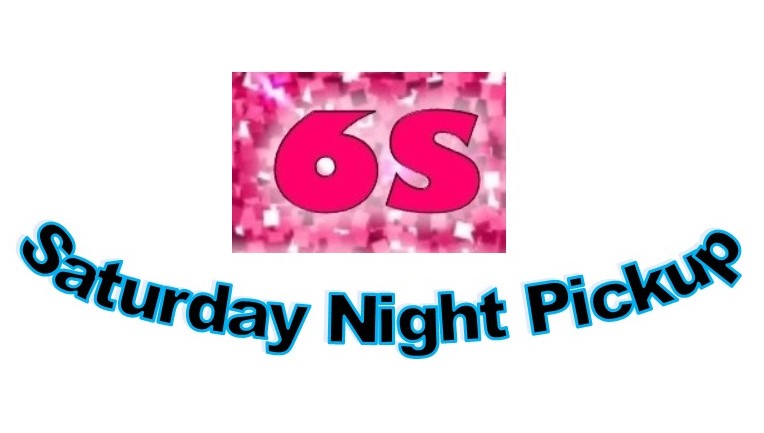 1. Order Online
2. At Checkout select "Saturday night Pickup" (its Free!)
3. Book an Appointment using our Online Booking Service
4. Meet us at that Saturday's Pickup/dropoff point (Mary's Clearwater or Punky's in St. Pete)
**We will alternate between St. Pete and Clearwater weekly.
Saturday night local pickup begins 8/8/2020
Pick up times are between 7-9pm
We'll buy you a drink when you pick up your order
About 6S Lobby Pick-up Service
1. Order Online
2. At checkout select "Lobby Pickup" for Shipping option
3. Book an Appointment with our Online Booking Service (you'll need your order number)
4. On day/time of your appointment, meet us at our Lobby (address details 6251 44th Street N., Ste. 1907, Pinellas Park, FL 33781)
---
---